Medical Staff
Our team of experienced physicians and health care professionals at the Whitaker Wellness Institute is devoted to enhancing the health of our patients. Our talented medical staff is dedicated to improving your quality of life by providing the best complementary and integrative medical treatment available. Our mission is to transform lives, one patient at a time.
Grace H. Chang, MD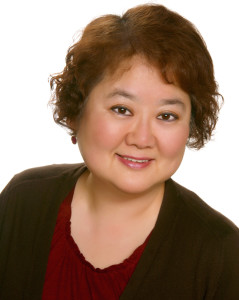 Dr. Chang is Assistant Medical Director of the Whitaker Wellness Institute. She earned her Medical Doctorate from University of California, Irvine and completed her internship and residence in Internal Medicine at University of California, Los Angeles.  Dr. Chang also has an undergraduate degree in Psychobiology and a degree as Master of Public Health from UCLA. She is very well-versed in the many aspects of integrative medicine, natural healing therapies and nutritional supplements.  Her caring and thorough approach is much appreciated by her patients.
Deanna Windham, DO
Dr. Windham is a graduate of Oklahoma State

University College of Osteopathic Medicine. She completed her internship at Brooklyn Hospital and her residency in family practice at Chino Valley Medical Center.  Her experience ranges wide and deep in treating patients with various mild to serious health concerns. She is an extremely skilled physician and her smart and upbeat delivery is inspiring to all her patients. Dr. Windham heads up the Whitaker Wellness hyperbaric oxygen department. Dr. Windham is also the hyperbaric oxygen department Safety Director and the Director of Quality Assurance at the Whitaker Wellness Institute. 
Mark Filidei, DO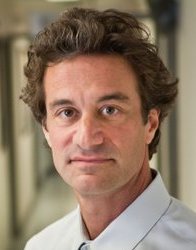 Dr. Filidei  received his undergraduate degree in physiology from the University of California Davis and his medical degree from UNT Health Science Center in Texas. He completed his internship at Tulane University and his residency in Internal Medicine at Brown University. He has treated thousands of patients for acute and chronic medical conditions including heart disease, diabetes, arthritis, chronic pain, fibromyalgia, as well as preventive and anti-aging medicine including bioidentical hormone therapy. 
Additional Medical Staff

Vicki Weissler, LAC, OMD
Dr. Weissler is a Doctor of Oriental Medicine and a board-certified licensed acupuncturist. A graduate of the International College of Oriental Medicine in England, she has practiced acupuncture for more than 25 years in medical offices and hospital settings.

Zengshun Wang, Licensed Acupuncturist

Dr. Wang graduated from Zhongshan Medical University in 1976, where he studied both western medicine and acupuncture. He continued his education in cardiology at Beijing University. In addition to practicing acupuncture, Dr. Wang also supervises the Whitaker Wellness Institute's diagnostics department.
Dr. Dustin Glass, Certified Chiropractic Sports Practitioner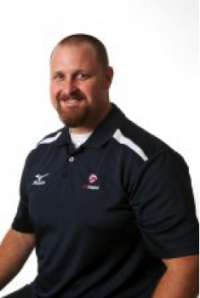 Dr. Glass earned his doctorate degree in Chiropractic from Palmer College of Chiropractic. He went on to earn his certification in Active Release Techniques (ART), Graston Technique (GT), and Niel Asher Technique (NAT). In addition to working as the Director of Sports Medicine for Whitaker Wellness he serves as the Team Chiropractor to several professional and elite sports teams in Southern California.

What's the difference between a medical doctor (MD) and a doctor of osteopathic medicine (DO)?
All licensed physicians, whether they are MDs (Medical Doctor) or DOs (Doctor of Osteopathy), have similar education and training. Both require four-year undergraduate degrees, with an emphasis in the sciences, followed by four years of post-graduate medical education. MDs and DOs both choose specialties after completing their residency programs—which typically calls for an additional two to six years of medical training. They must both pass similar licensing examinations in order to practice medicine. Most important, both MDs and DOs are medical doctors who can prescribe medications, perform surgeries, and treat patients in hospital and clinical settings.
One-Stop Shop for Wellness
Renowned physician, author, and speaker, Julian Whitaker, MD, opened the doors of the Whitaker Wellness Institute in 1979. Since then, our clinic and medical staff have helped more than 45,000 patients overcome serious health challenges and get back on the road to healthy living. We're proud to offer nearly two dozen safe, innovative, healing therapies under one roof—that's more than any other facility in the northern hemisphere. Just think of us as your "one-stop shop for wellness."
To learn more about how the Whitaker Wellness Institute's knowledgeable and proffesional medical staff can help restore your health and vitality, click on the buttons below to schedule a complimentary consultation or contact us to learn more. You can also schedule your complimentary consultation or obtain more information by calling our Patient Services Representatives at (866) 944-8253.